Technology Driving Change in Higher Education
By Anthony Molinia, CIO IT Services, University of Newcastle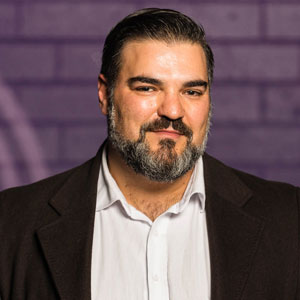 Anthony Molinia, CIO IT Services, University of Newcastle
Higher Education is on the cusp of substantial transformation that is underpinned by disruption through digital technology. As we have seen in many other industries, digital technology is proving to be a catalyst, an enabler and a solution that not only combats, but also takes advantage of external pressures generated by the consumer, regulatory authorities, security requirements and commercial demands within Higher Education.
The most notable shift is in consumer demand, which is seeing Higher Education transform its offerings from a supply driven model, to an 'on-demand' based industry – where consumption expectations and the value proposition of education exceeds the traditional distribution and engagement methods. The notion of constrained education delivery and methods has been replaced with a desire for 'life-long' learning, using omni distribution channels to personalize and enrich the customer experience and engagement.
Technology Plays a Part
Emerging technologies are playing a significant role in all facets of the education sector, with the impact being both broad and deep to improve the Student, Researcher, and Staff experience and their connection with and on the university campus. When we couple innovation intent with these emerging technologies it will lead the charge for Higher Education transformation, with the focus on a complementary mix of technologies playing a key role.
The key to maximizing the benefit of emerging technologies is through the integration of these technologies and using them in concert to deliver the right outcome. In doing so we are able to extract value out of both sides of financial performance – both from an efficiency and growth perspective.
So whilst technology plays the part of the enabler – it cannot disrupt alone. It is important for us to recognize the significance that external institutions and partnerships play in the pursuit of this 'new' learning journey.
The Here and Now in Technology
Advancements in cloud computing and the IoT are seeing benefits transitioned from the 'back office' (organization) to the 'front office' (customer) when coupled with 'xR' (Virtual, Augmented and Mixed Reality) and Artificial Intelligence (Machine Learning, RPA, Chatbots, gamification). When utilizing these technologies, we can improve student equity across the various socio-economic demographics and produce a rich, immersive, safe and cost effective way to deliver a superior education experience to our students.
The notion of constrained education delivery and methods has been replaced with a desire for 'life-long' learning
These technology 'products' enable institutions to offer an enriched learning experience for students by bridging the gap between the educational setting and a real-world experience. The products allow students to learn and practice within a realistic and personalised environment, allowing them to repeat the process to increase their knowledge and confidence, and most importantly, allowing them to fail in a safe manner.
The mobility of these products(typically through smart mobile devices) contribute to fulfilling equity in learning, particularly for students in low socio-economic environments, as they allow students to train outside the classroom, at their own pace and at times that suit them. Whilst students that operate 'on-campus' will use these products to enrich the utilization of the campus and deliver a 'smart campus' eco-system designed to maximize the learning and collaboration experience whilst on site.
Seamlessly and concurrently, these technologies enable the capture of useful analytical data to facilitate business and operational intelligence initiatives that can drive everything from the continuous improvements in the learning experience to improved utilization of the assets on campus.
What's Ahead
Not only is technology being used in Higher Education to supplement and enrich pedagogical methods in the virtual space, but it also plays a significant role in transforming our higher education institutions from theoretical problem solving to real-world solutions – establishing themselves as incubators and innovators in concert with other industries. At the same time allowing our students to create their own life-long learning journey and establishing a professional profile.
In addition to the continuous improvement and integration expansion across collaboration and virtual technologies – other emerging technologies such as Blockchain, Virtual ecosystems and 3D holographic technology will continue to change the teaching and learning experience.
These technologies, along with others, will contribute in truly enabling a borderless learning freedom, revitalizing the sector and reinvigorating the value proposition of the Higher Education institutions – putting the control back into the hands of the learner.
In order to realize the real benefits of the shift in learning experience there is a need for strong and continuous engagement/collaboration between students, industry and the University. This will not only assist in making the learning experience realistic but also aid in defining what types of learning is required in the real world to be successful.
The learning future has never looked so bright!