Discovering the Unique Possibilities in Higher Education
By Anthony Molinia, CIO, IT Services, University of Newcastle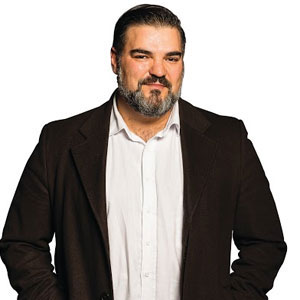 Anthony Molinia, CIO, IT Services, University of Newcastle
Emerging technologies have a significant impact on all facets of the education sector, with the impact being both broad and deep in improving the Student, Researcher, and Staff experience and the connection with and on the university campus. Technologies like the Cloud and Mobile ecosystems bring a consumer experience to learning and teaching initiatives, as well as flexibility and agility to Research initiatives. On the other hand, technologies like IoT and analytics help the university maximize the efficiency of assets as well as facilitate a personalized and rich experience for the students, researchers, and the staff on campus.
Complementing both cloud and IoT technologies are other technology advancements like Augmented Reality, Virtual Reality and Artificial Intelligence. By utilizing these technologies, we produce improved student equity across the various socio-economic demographics and a rich, immersive, safer and cost effective way to deliver a superior education experience to our students.
Digitizing the Teaching-Learning Trends
Digitization is a real game changer in the higher education sector, providing the primary focus is on the students, researchers and staff. We see digitization as an enabler of greater efficiency for teaching. It is a way of delivering and facilitating a more engaging learning experience for our students as we learn and predict with the data that digital technologies allow us to capture.
Whether you believe that digital disruption will lead to the commoditization of education, dis-intermediation of the educator, consolidation of the institution or simply allow for innovation around the edges, it is fundamental to have a strategy in place to respond to or capitalize on the opportunities that present themselves in that space.
New Dimensions to Learning
We look at opportunities presented by Virtual Reality, Augmented Reality and Mixed Reality technologies that has the capability to supplement the in-classroom teaching, pedagogy and content. An example of utilizing augmented reality sees a traditional two-dimensional textbook image of the brain or nervous system come to life using a mobile phone or projected holograms. In the virtual digital classroom, we look at mixed reality avatars to simulate and mimic real world scenarios in the classroom.
Technology Is Fundamental In Being Able To Respond To The Disruptions In The Higher Education Sector
The physical digital classroom is another area where we invest quite heavily. Finding that balance between the virtual and the physical is paramount, as the campus provides an experience that is very difficult to replicate in the digital space. Therefore, the installation of AV and collaborating technologies in the classroom to support flipped, blended and adaptive learning experiences are very important.
Uncovering Security Flaws in Higher Education
Data security is a unique challenge in the Higher Education sector given the bias to collaboration and academic freedom. It is important to understand this and determine the point of balance, the risk appetite of the institution, supplemented with regular communication of the risks for 'credit-card-cloud-services' that pop up now and then within organizations. The main perils of cloud computing are still apparent. You never know exactly how data is stored or who has access to the data. The key issue is a combination of both privacy and vulnerability. There is no single way to protect against threats, so it requires a multi-faceted approach to mitigate the risk. Establishing strategic partnerships with tier 1 providers, the implementation of a solid information security policy that is supported by practices, procedures and training as well as targeted investments in new and enhanced security controls to make sure the data is always protected.
The Future of Higher Education
Technology is important in being able to respond to the disruptions in the higher education sector. The notion is that with increasing market and government pressures coupled with changes in the jobs market/ careers due to digital disruption and changing demands from industry, higher education will transition from a 'Debt' economy into an 'Asset' economy. To explain this notion, consider that there are several converging forces which have the potential to impact higher education, such as;
• Governments reducing funding thereby putting greater pressure on institutions;
• Increasing competition due to increased numbers of students with access to higher education thereby decreasing the relative value of a standard degree;
• Degrees not meeting or keeping up with the changes in the market place thereby requiring students to study more or undertake specialised courses;
• Degrees no longer considered sufficient or enabling 'work ready' candidates but still represent a minimum requirement for employment.
The knock-on effect is these forces creates a 'Debt' economy for education – a higher overall debt for students, increased debt exposure to institutions and/or increased 'education' debt to the economy. By embracing research integrated learning, closer ties to industry, cadetships, professional short-courses, entrepreneurial and innovation activity, the relative value of higher education will increase for those institutions that have strategies in this space. By returning higher education back to a worthwhile investment for students; providing opportunities for alternative funding and/or increased commercial activity for institutions and providing the opportunity to enable the government to reduce education debt, with the potential of increasing value to the economy through innovation – it can transition education to an 'Asset' economy. If you consider a University as essentially a microcosm of a city, then using it as a living laboratory or a place to incubate and solve real problems, then this has the potential to translate onto a broader scale and as such help shape the smart cities/ economy of the future.